GREENHORN FWC INSTALLS FOUR WATER TANKS FOR FIRE SUPPRESSION - 2022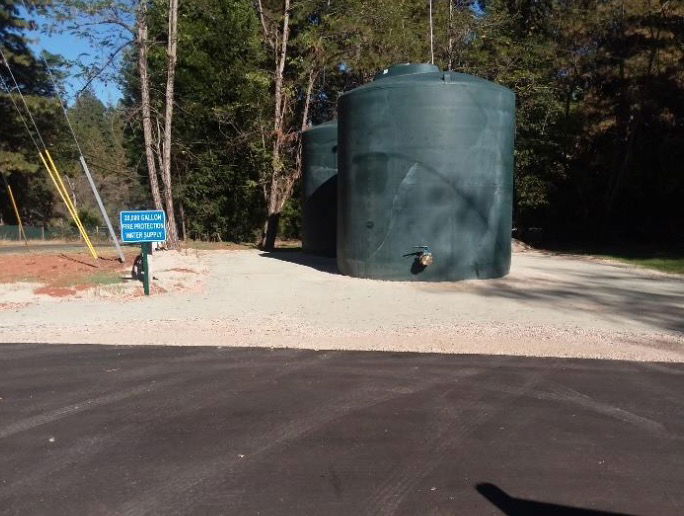 The Greenhorn Firewise Community purchased and installed water tanks with 40,000 total gallons of water storage on the Greenhorn Road corridor for the sole purpose of fire suppression. The tanks are strategically located two and four miles from the intersection with Brunswick Road. Approximately 780 households will benefit from this increased dedicated water supply by reducing turnaround times for fire resources, thus greatly increasing the ability of the fire agencies to suppress fires early in their progression.
Read this 13-page report, "Greenhorn Water Tanks Lessons Learned" for a detailed step-by-step explanation of how other Firewise Communities could follow this example. Greenhorn FWC Water Tank Committee chair Dianne Marshall gets a special shout-out for her diligence in spearheading this project and writing up the excellent documentation.
---
DEER CREEK SOUTHSIDE FWC CLEANUP MAKES HEADLINES - June 2022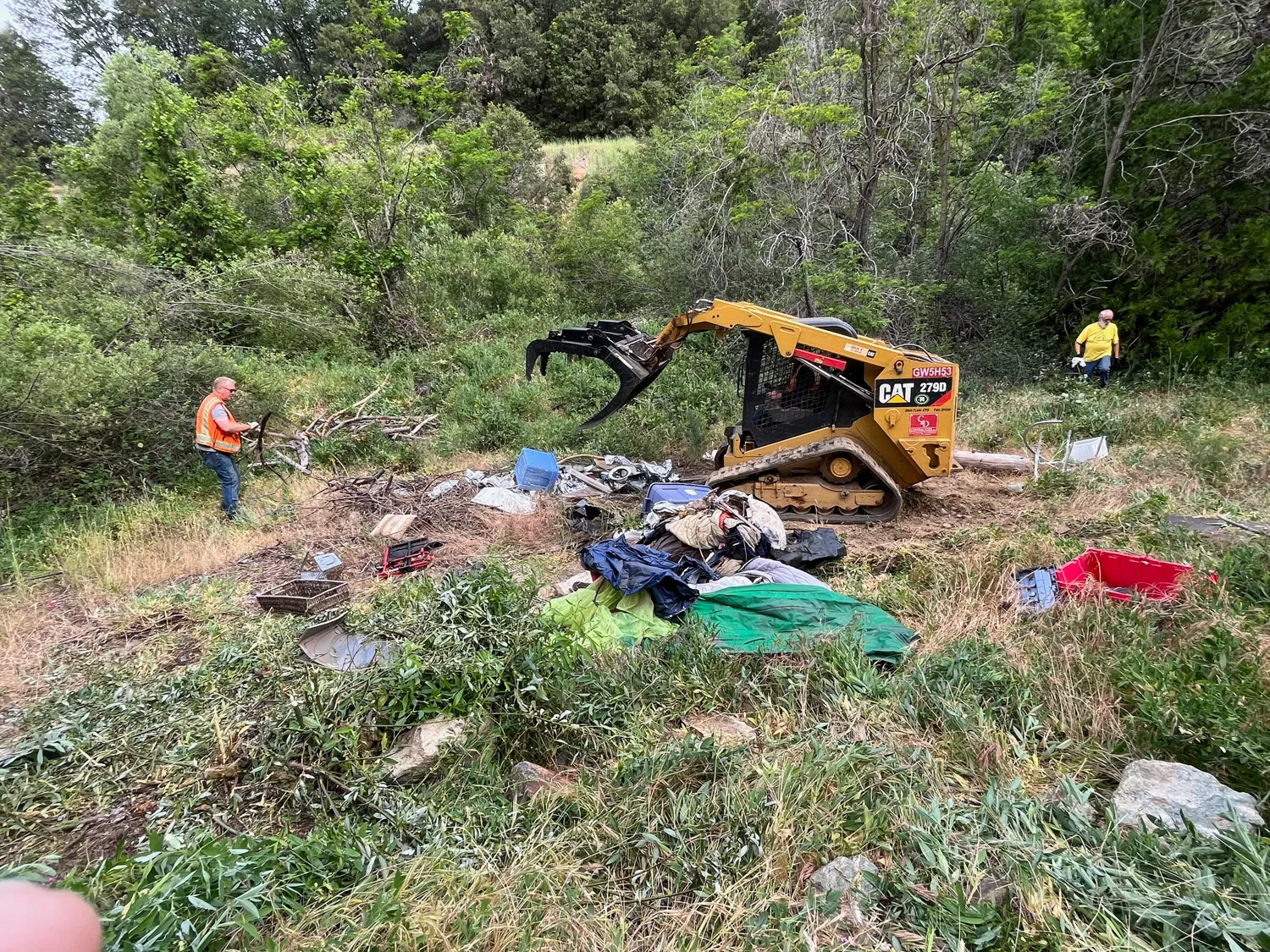 Congrats to the volunteers who hauled about 70 cubic yards of garbage out of the Deer Creek watershed in early June 2022. Special shout-out to Lorraine Gervais, her husband Charlie Faber, and the agencies that came together to support this community action. Read the article and see the graphic photos here.
---
HOMEOWNERS INSTALL WATER TANK STORAGE FOR THEIR NEIGHBORHOOD - April 2022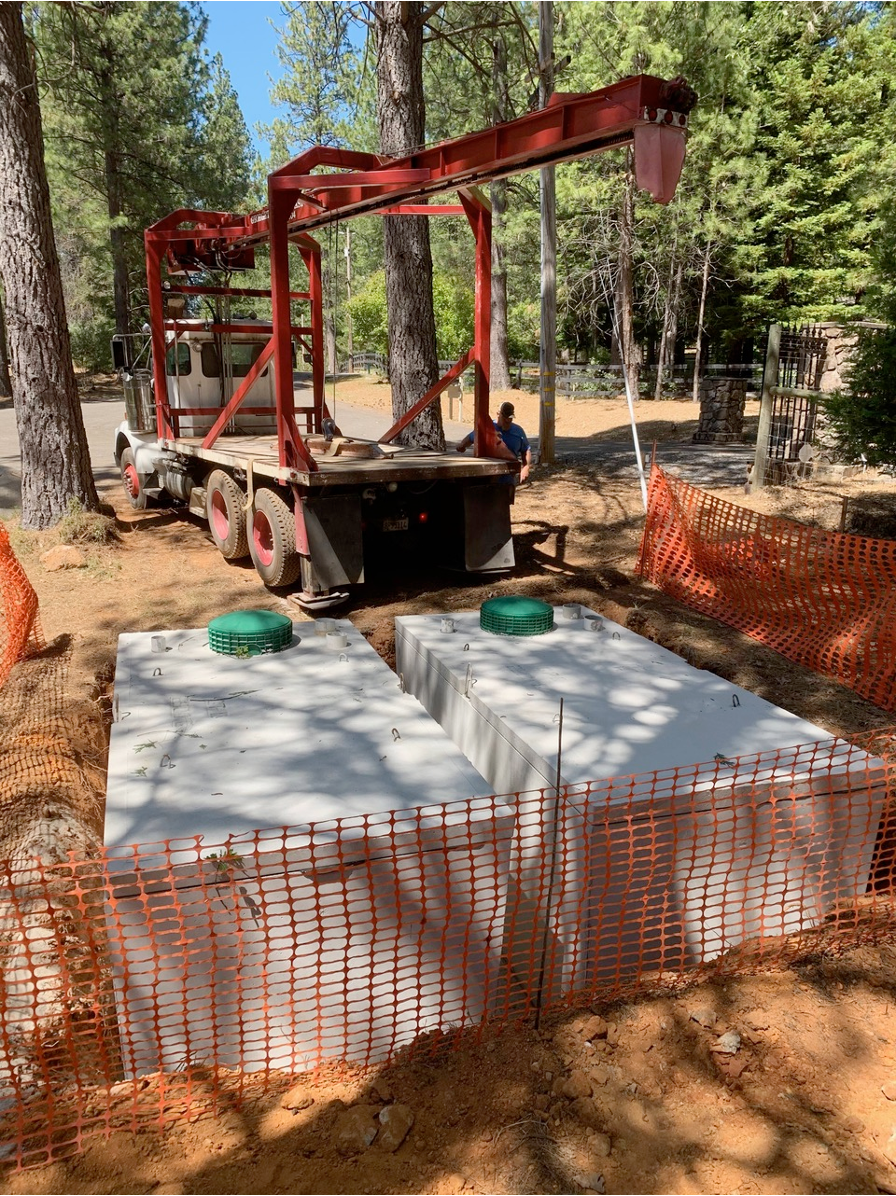 Lauren Drutz and her husband, private homeowners in the 6B & Friends Firewise Community, spent their own money to install a pair of underground water storage tanks which provide 5,000 gallons of water to help protect their home and their entire community. Check out the specs and costs, with color photos, in this 6-slide PDF.
---
CALTRANS HIGHWAY ROADSIDE CLEARING - January 2021
The squeaky wheel gets the grease. As Public Input to a draft State Route 49 Safety Assessment Report, Coalition vice chair Susan Rogers wrote and sent this letter (after receiving Coalition membership approval) to Caltrans on Dec. 4, 2020, calling for an updated vision of highway safety to include evacuation safety, and asking for aggressive roadside fuel reduction across all state highways in Nevada County.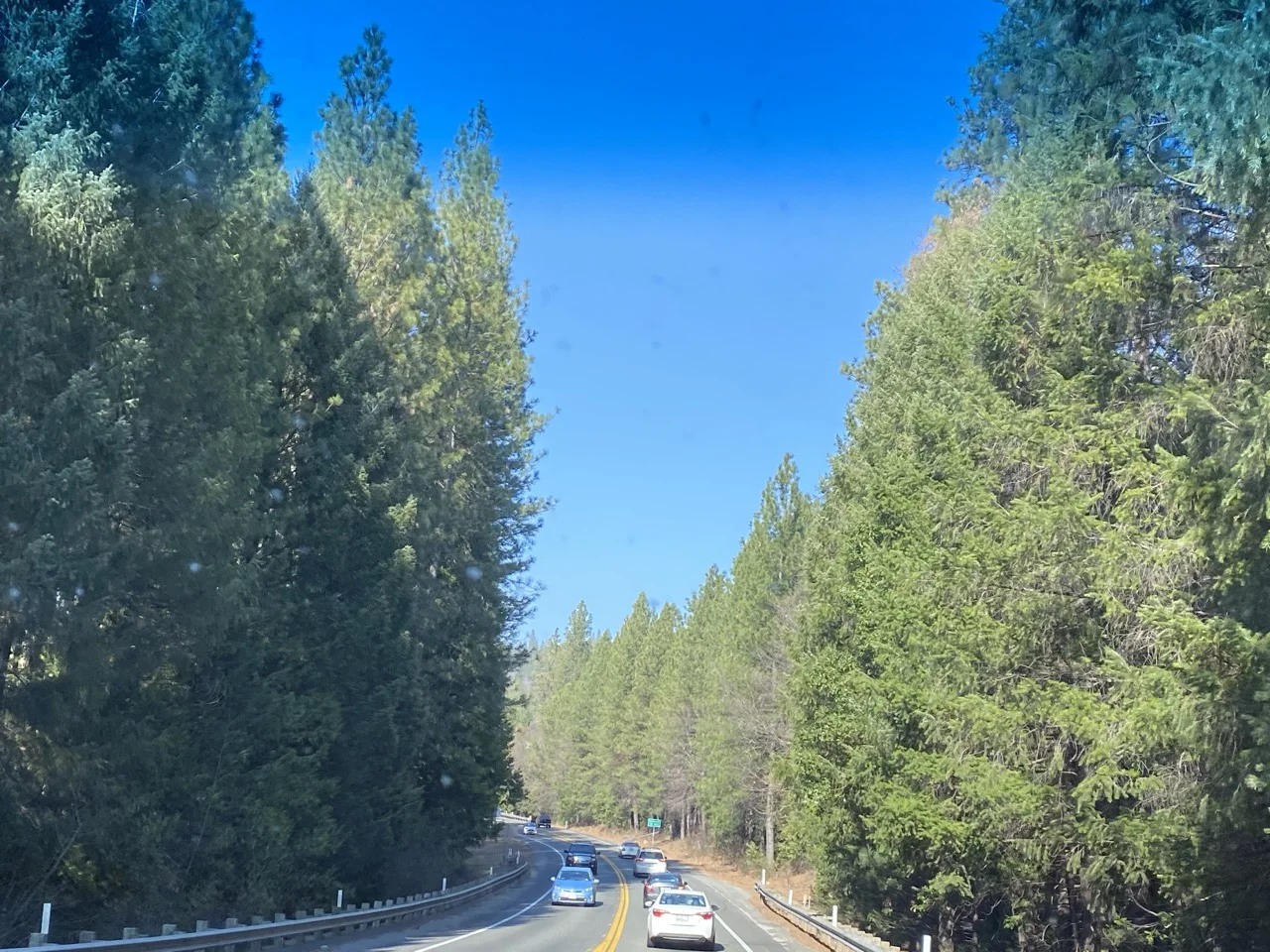 We received this Jan. 15, 2021 response from them. It sounds like they heard us and they are moving in the right direction. But as we know, it's a big bureaucracy and they have a lot on their plate. So, the more people who let them know that "speed is of the essence," the greater chance that they will apply staff and financial resources in a more timely manner. You can make your voice heard by writing to our local District 3 Director for Caltrans: Amarjeet S. Benipal, District 3 Director, Caltrans, 703 B Street, Marysville, CA 95901.
Written letters have the most impact because they demonstrate the writer's commitment to the issue. But if email is what you can do:
Email: d3pio@dot.ca.gov (This is the Public Information Officer. Ask that your email be forwarded to Mr. Benipal). Please also copy your letter to the head of Caltrans statewide:
Toks Omishakin, Director, Caltrans, P.O. Box 942873, Sacramento, CA
Thank you to Susan, and thanks everyone else who will also send their letters to support this effort.
Background information specific to the SR 49 Safety Assessment Report:

Here is Caltrans' article on the project: https://dot.ca.gov/caltrans-near-me/district-3/d3-projects/d3-sr-49-safety-assessment.

Here is the entire Draft Safety Assessment Report: https://dot.ca.gov/-/media/dot-media/district-3/documents/sr-49-safety-assessment-report-07-15-20_draft_a11y.pdf
---
Firewise Community Leader Gets BLM to Create a Permit Process
There is now a permit process to help landowners pursue clearing on adjacent land owned by the Bureau of Land Management (a federal agency). Thanks to the advocacy of Bob Long, chair of the Sherwood Forest Firewise Community, BLM (which has a large piece of land on the back side of numerous Sherwood Forest homeowners' properties) created this Defensible Space Permit Application which you can download here. Their phone number is not on the application; it's (916) 941-3101.
Should BLM should do this work themselves? Sure, but they are greatly understaffed and underfunded. Contact your local Congressperson to ask for increased federal funding of BLM for fire safety.